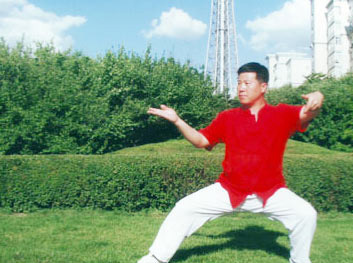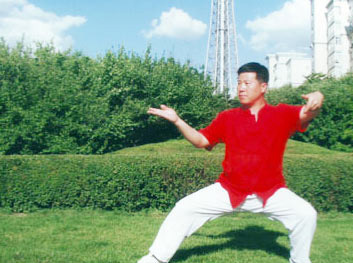 Tai chi chuan
Taijiquan is a national fitness program that is suitable for men and women, old and young, regardless of age, to ward off disease and prolong life, and to protect oneself and keep fit. Taijiquan has pushing hands, instruments and techniques. Can far fist, near elbow, close to the body. It is a whole-body dynamic movement, a retraction and a release, all from the middle of the hair, the strength of the rigid and soft combination of winding silk, qi sink Dantian, sink shoulder fall elbow, with chest collapse, loose hip bend knee, waist as the dominant. Intellect, breath, spirit, form and height merge into one. Our school mainly focuses on Chen's Tai Chi and optional rules. Taijiquan has been included in the Asian Games and Olympic Games.
---
---
Harbin Shaolin Martial Arts School has won a number of group and individual championships in domestic and international competitions every year, and has always maintained the excellent performance of the first group in the competitions in the three eastern provinces. Our school has visited various parts of the world for martial arts cultural exchanges on behalf of the country, making outstanding contributions to the development of Sino-foreign friendship.
The courses include: Marxist philosophy, history of Chinese revolution, traditional health care, computer application, English, research methods of sports research, sports health care, introduction to sports, sports dance, theoretical basis of martial arts, history of martial arts, sports special theory, sports training, taekwondo, and taijiquan.
Sports training major: three-year courses include: human anatomy, applied writing, ideological and moral cultivation, human physiology, Chinese revolutionary history, sports psychology, sports medicine, sports training, sports management, introduction to sports, Marxist philosophy, research methods of sports research, sports statistics, English, computer application, sports special theory, sports biochemistry, and teaching pedagogy.
The promotion from college to college includes: Beijing Institute of Physical Education, Sports Training Major, Shenyang Institute of Physical Education, Sports Training Major, management system:
1. Class time: The culture teacher and martial arts coach are responsible for the class, and the headmaster and head coach are responsible for the supervision and inspection.
2. Life management: students' clothing, food, housing and transportation are under the unified management of the school, with special help and care for young students.
3. Safety management: The school implements fully closed and semi-military management. Students are not allowed to disturb during class and rest time (except for special circumstances), and carry out safety patrol every day.
Address: Shaolin Temple Harbin Wushu School, 6km away from National Highway 102, Harbin, Heilongjiang